Bobbin Lace Patterns
Christmas and Winter

Mika Toyoda

Coming Soon!
Mika Toyoda has come out with a new folio featuring patterns with a Christmas and Winter theme in multiple techniques.
Patterns include Fir Tree, Snowflakes, Santa's Sleigh, Noel, Camellia in Winter, Christmas Ornaments, Silent Night, Snow Globe, Japanese New Year, Silent Night (straight), Mistletoe, Christmas Bell, Deer in the Snow

$64.95

Geklöppelter Schmuck aus Metallfäden
Bobbin-Made Jewellery from Metal Threads

Martina Wolter-Kampmann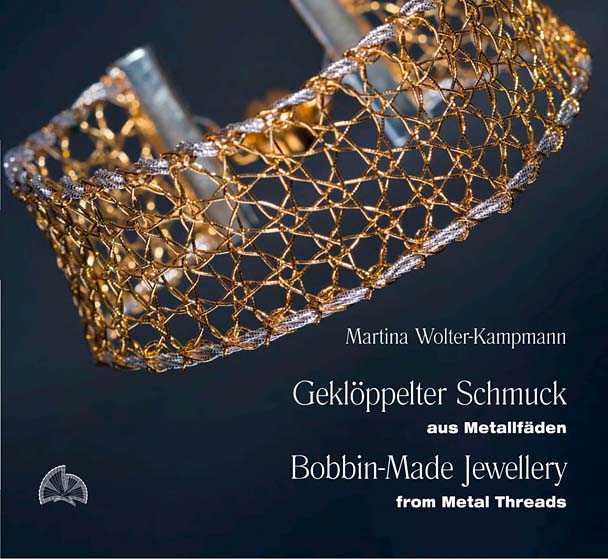 This exciting new book has more then 20 patterns for bobbin lace jewellery made of wire. Patterns include bracelets, necklaces, brooches, pendants and earrings. All in color on very high quality paper this book is in English and German. The diagrams are superb and the ideas original. Really nice!

$49.95

Estate Sale
We have acquired over 500 stunning East Midland and Honiton bobbins from a discriminating collector in bone and wood, including leopards, pewter butterfly and banded, inscribed love sayings and names and much, much more.
Call TODAY for pictures!

Insert Frames
Check out our new designs in our pewter and gold insert frames.
Scarf Patterns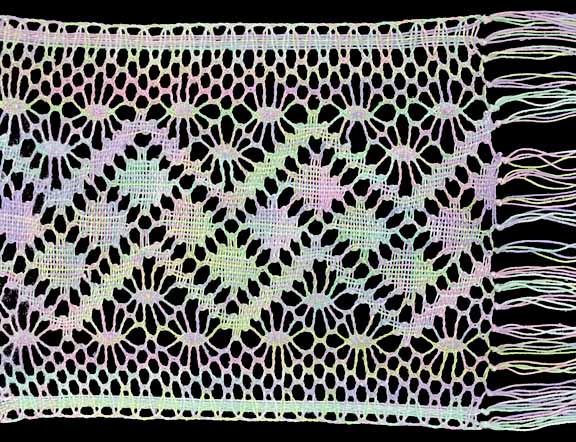 View all 11 scarf/shawl patterns designed by Annick Staes.
Use the new FRESIA 15/3 Silk Yarn
$15.00
with the Long Neck Bobbins especial designed to carry a lot of thread.
$2.50 each


Wire Loop Pin Lifter


$14.00 ea.


Pin Lifting is easy with this wire loop tool.

Wire Lace Bobbin
This bobbin has an open brass hook. There is a notch in the head so the wire can travel straight up through the head to the hook without kinking. Choose from Binche, Belgian Standard and Dutch bobbin styles.