Tylsbund og picoter
Bobbi Donnelly
Michael Guisiana
Iben Eslykke Kristensen
and Nancy Carnegie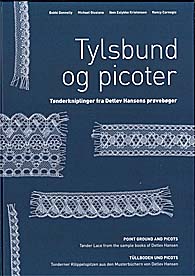 This highly anticipated book on Tonder Lace has 30 reconstructions, including 14 corner patterns, from the Lace Dealer's Sample book of Detlev Hansens, a lace merchant who lived from 1831 to 1909 in Mogeltønder. This book puts into historical context the Tonder lace made in the mid 1800's.

$49.95

Emilie Kruger

Ulrike Voelcker


In stock, Ulrike's new pattern book has 23 prickings of different techniques (3 Chantilly, 3 Blondes, 3 Polychrome Blondes, 1 free lace, 2 Guipure, 2 Valenciennes, 2 Rib and Roll, 2 Mechlinr, 2 Flanders and 3 Barjac Ombrée. All fully pictured and diagram.

$54.95


SPOT LIGHT ON NEEDLELACE



Check out our new line of books on needlelace.



12 Hearts in Danish Torchon
Kirsten Skov
In English, French and German this clever book includes patterns for 12 hearts designed and made in Danish Torchon. Patterns use Bockens 35/2 with Bockens 18/5 as the gimp. Lots of fun and easy to make!
$49.95
Bobijntje! 6


In stock $49.95

Pillow Magnifier
BACK IN STOCK!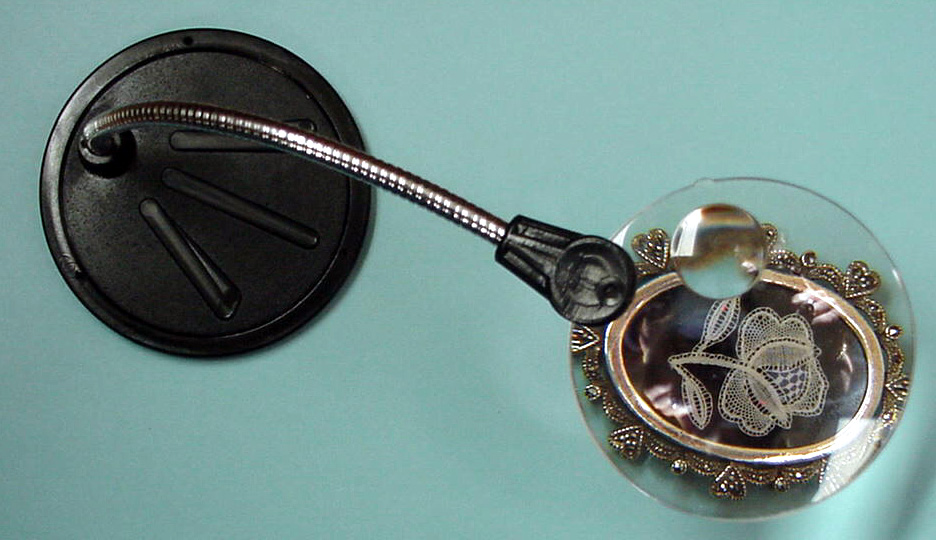 Our best selling pillow magnifier has five holes in the base so you can attach magnifier in any position directly onto your lacemaking pillow. The 3" swivel lens is attached to a flexible neck. The main lens has a 2.25 magnification with a 4x higher magnification inset lens for spot checking your work.

Arm length: 7" inches
Lens diameter: 3 1/2 inches
Lens magnification: 2.25
Inset Lens Mag: 4x
$39.95
------------------------------------
Venne Colcoton 70/2